In case you're looking for some last-minute gifts for the bloggers you know, I offer the following products designed to show how much you love and value their work in that nebulous place we call
the blogosphere.
T-Shirts, stickers, and mugs

I actually don't know many bloggers who would wear T-shirts advertising their blogging practices. I'd probably be more likely to wear a T-shirt that advertises my blog's URL than I would to wear any of the shirts below, but on the other hand, I'm a big fan of the last two designs.
These are, respectively, from
One Horse Shy
,
North Shore Shirts
,
Zazzle.com
, and
teezeria
.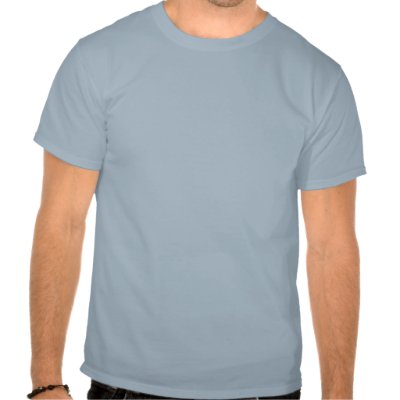 Mugs for bloggers
, by zazzle.com. At the risk of stereotyping: If there's one thing bloggers use, it's mugs.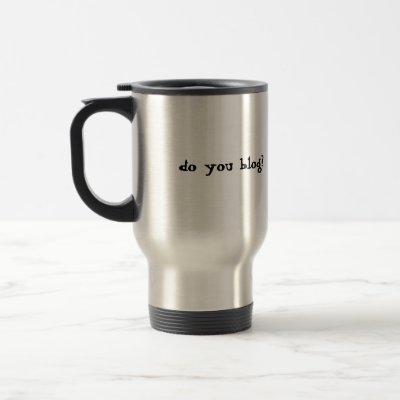 Cafe Press gifts: T-shirts, stickers, and mugs
. These are fairly clip art-looking, but there are some gems in the pile. There are also some clunkers, exemplified by this
kid's hoodie
encouraging caffeine addiction and antisocial behavior, if the imprinted message is to be believed:
Happiness is...
Your favorite pen
a great plot line,
a hot cup of coffee,
and an entire day alone.
Gift Lists from Elsewhere
Ten Great Gifts for Bloggers and New Media Moguls
, by Catherine-Gail Reinhard (Mashable.com). I offer this link even though I think only eight of the ten gift ideas proposed in this article are actually useful for your typical blogger / new media mogul. Idea #2, a laptop hideaway, is basically a $50 paperweight since no blogger worth her salt actually chooses to or even wants to stow her laptop out of sight. Suggestion #8, typewriter jewelry, is perhaps useful for some bloggers, but others of us spend so much time stuck to a laptop that we don't have time for things like personal adornment and / or hygiene.
50 Perfect Gifts for Webophiles, Bloggers, and Internet Marketers
, by SEOmozBlog. This list is fairly gadget-heavy, with several desktop toy-type items (including the Cranium Poindexter doll at right). In my experience, bloggers tend to lose / drop / break things with a fair amount of frequency, so exercise your good sense here. I do like the emphasis throughout this list on gadgets that can clean / feed / organize the typical webophile.
Gadgets for Geeks
, from Skimbaco Lifestyle. This list is exactly what the title suggests: a short list of a variety of geeky gadgets, including clocks, quirky USB drives, and the Kindle.
HoMedics Shiatsu Back Massager
This is a must-have for any blogger. Well, okay, it's a must-have for this blogger. I tried one of these at a local pharmacy the other day and I almost slid out of the chair. I was JUST THAT RELAXED.