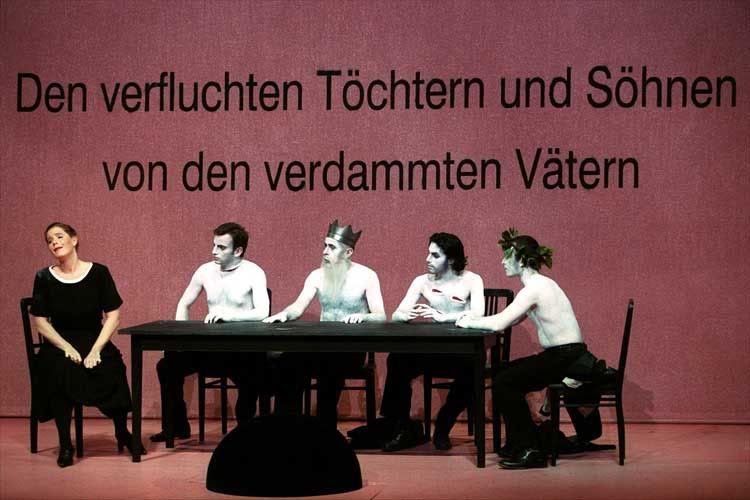 I was given to believe that my employer, the
Massachusetts Institute of Technology
, would do its best to ride out the recession with its staff intact. After all, MIT's human resources page make the argument that
"MIT is a great place to work."
Today, though, I received the news from a colleague working in a different department of MIT that a dozen of her coworkers had received layoff notices. These layoffs came after a department-wide meeting announcing that cuts would be made and hinting at the possibility of staffing cuts; this meeting was followed by weeks of general silence about who would be laid off, and when, and under what terms.
I had thought MIT was better than this.
Admittedly, a
recent letter
from MIT President Susan Hockfield does not state
unequivocally
that employees would be protected from layoffs; indeed, a closer look at this letter, which all employees received in their email inboxes in mid-February, actually omits altogether—glaringly, given what I know now—the issue of layoffs. Dr. Hockfield writes, under the heading of "Controlling Hiring":
To preserve flexibility, we have chosen not to impose a blanket hiring freeze across the Institute. However, we will sharply slow hiring and will reserve it for core Institute needs. Some units have already decided to suspend hiring. Going forward, all hiring that impacts the General Institute Budget will require approval by the Provost, for academic units, or the EVP, for administrative units.
In the letter, Hockfield also explains that she has graciously chosen to forgo her annual raise this year and next. (I'm sure this is a comfort to those employees whose employment will cease altogether.)
One of the greatest ethical crimes in American labor history is the code of silence around terms of employment. Before I came to MIT, one of the three (simultaneous) part-time jobs I held was as an hourly billing associate at a veterinary hospital; the official policy there forbade any discussion of wages or benefits. If you told anybody how much you made, you were subject to immediate termination. For the record, I worked for
VCA South Shore Animal Hospital
and my hourly pay after nearly a year and a half was $12.35, a wage that I believe was not only incongruent with the wages of many of my coworkers but also incommensurate with the service I was providing to the company and its clients. In addition, and in direct opposition to
Massachusetts' law mandating employer-subsidized health care coverage for all gainfully employed state residents
, VCA steadfastly refused to pay a portion of my health insurance costs, declaring that since the corporate headquarters were based out of state, the company was not legally required to abide by state mandates.
In accepting a salaried position at MIT I believed I was leaving all the insanity of that culture of silence behind; but I have found a comparable—perhaps an even more intense—protection of silence around the terms of employment at MIT. I think the secret becomes even more important to keep because while my coworkers at VCA largely expected not to make a career of reception work, my coworkers at MIT are very often in what they consider to be their life's work, in a field that matters deeply to them. This means nobody tells anybody how much they make; nobody tells anybody what kind of raise they got or failed to get; nobody tells anybody what kinds of perks they have taken or been offered to continue in their position.
In addition to the thundering silence about terms of employment, I've found an incredible bubble of silence around the issue of layoffs. Though I suspect layoffs have occurred in other departments across the Institute, I have not heard of them; indeed, I would not have heard of the layoffs in my friend's department were I not a close confidant. Of course, the power of silence is just this: You can suspect all you want, but there's no way to know to what extent your suspicions are true, accurate, or fair.
I wonder, then, if I'm right to suspect a larger trend of layoffs and low morale. I wonder if I'm right to argue that there exists a code of secrecy around pay, benefits, and terms of employment. I wonder, too, if it's time for a more public conversation about these things. I wonder if it's time to tell you how much I make, what kind of benefits I receive, and what kind of raises I've secured. True to the privacy culture, though, I'm nervous about going first.
I would love to hear your thoughts. You can comment directly to this blog or, if you prefer complete and absolutely guaranteed anonymity, you can email me at
jennamc_at_mit.edu
and I'll post your comments for you.